kintone Plug-in: "Edit table" Plugin [EN]
Series Outline
kintone Plaform Part 1 - Business database apps creation platform without coding
kintone Plaform Part 2 - Using Plug-in to extend your platform features
kintone Plaform Part 3 - Plug-In development Tutorial
kintone Plaform Part 4 - Plug-in List
Overview
Continue in the article, I will introduce to everyone a new plugin, which supports people very effectively when view list contains table. A reminder to anyone who wants to learn and install this plugin, please make sure to have some knowledge about:
What is kintone
What is Plugin
Plugin eco-system and Plugin development Tuttorial
Problem
kintone supports displaying table data when using view list. However, here we can only see and can not edit the table.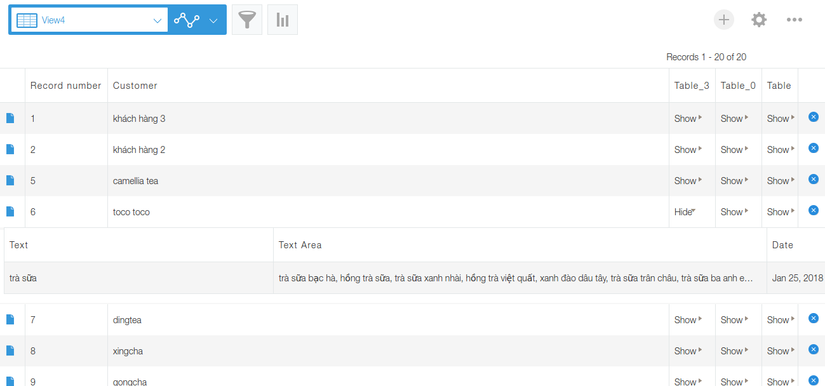 Want to edit the table, just use the Edit table plugin. I will explain more about this in the next part.
How to use Plug-in
Setting config
This plugin-in does not need setup config. So you add plugin and update app. This app is usable.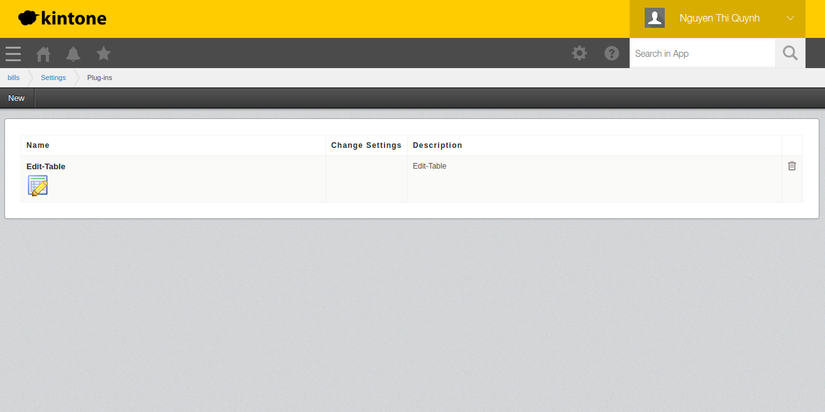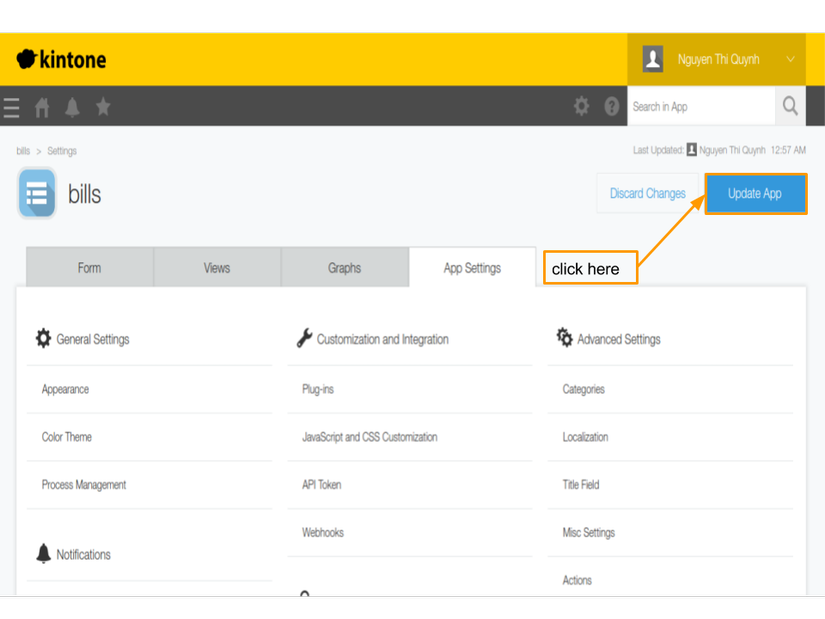 Setting desktop
After adding the plugin, you will see any record information, you will see

Edit Record If you want to edit record, you need follow: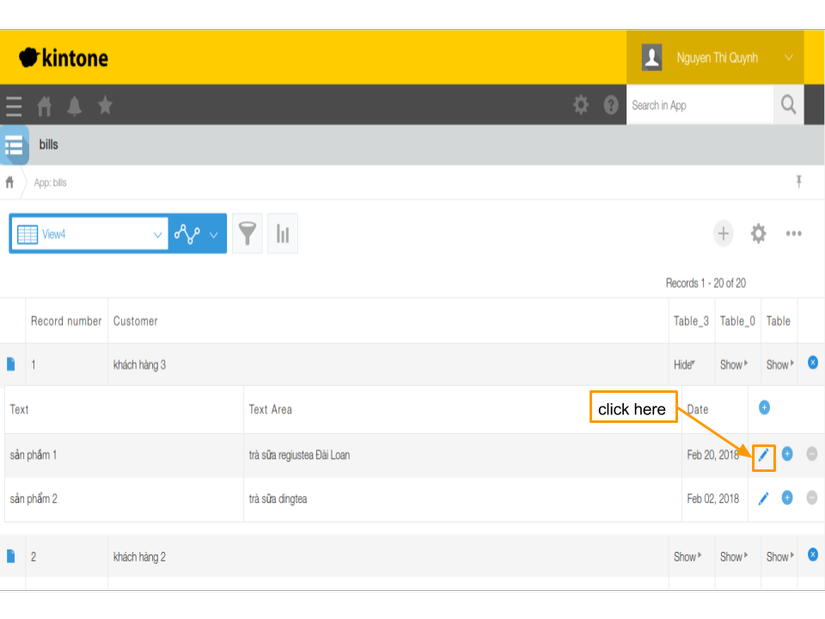 Enter edit information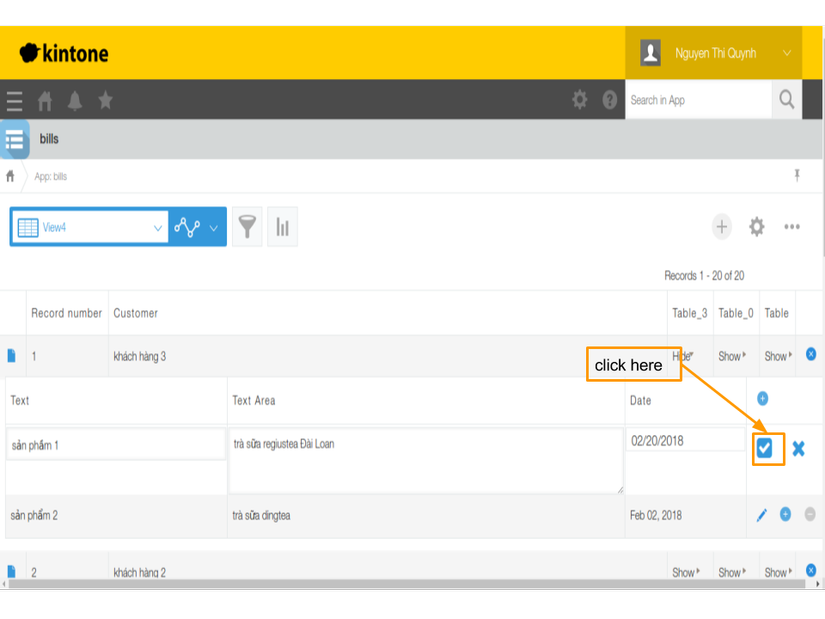 And the result is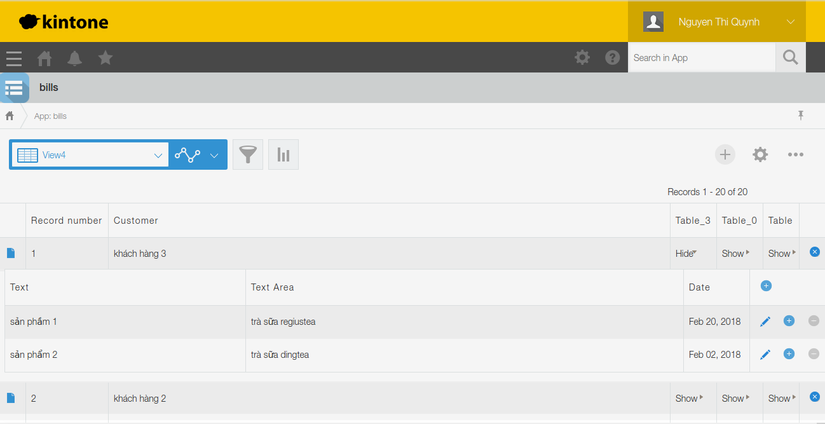 Add Record If you want to add record, you need follow: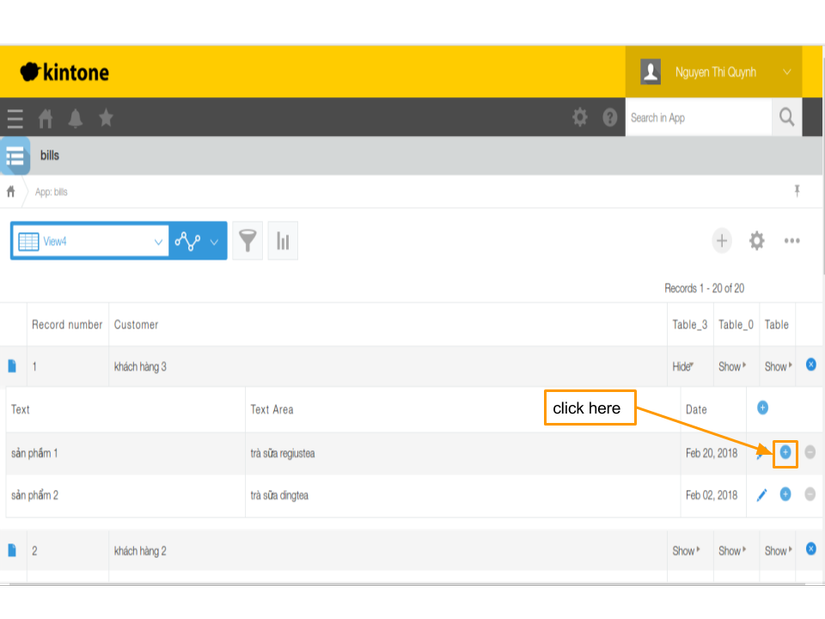 Enter add information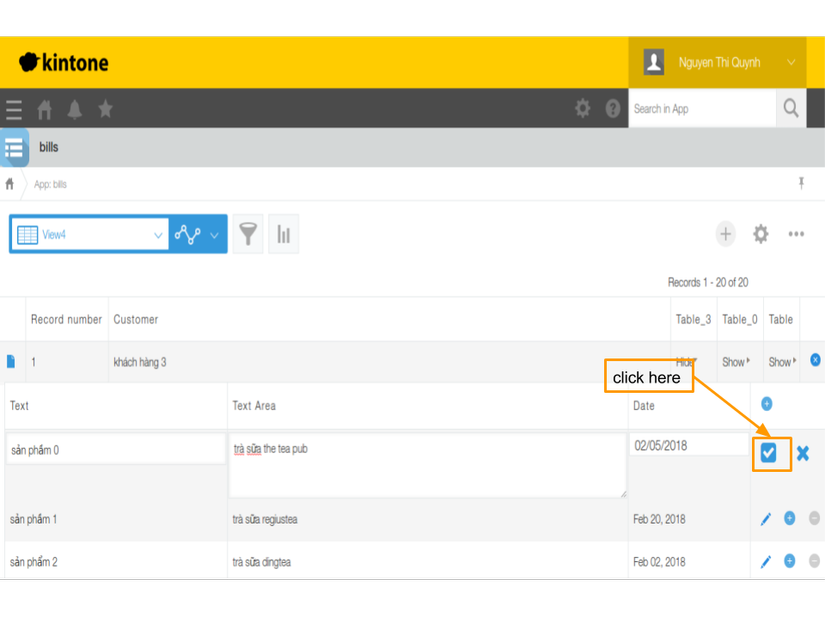 The results we see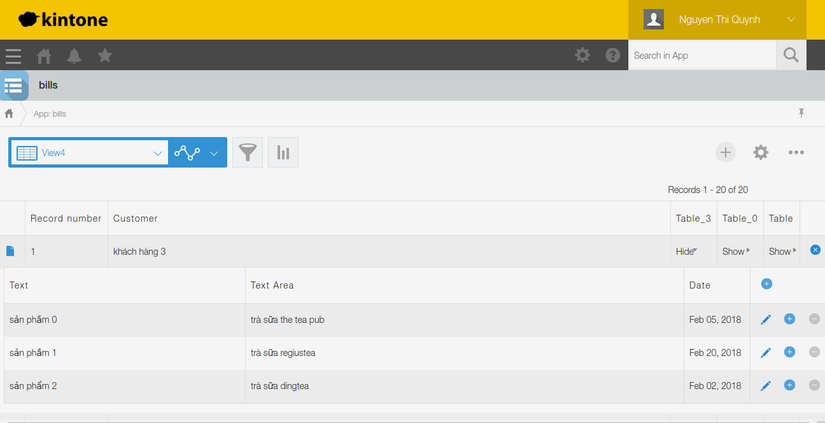 Delete Record If you want to delete record, you need follow: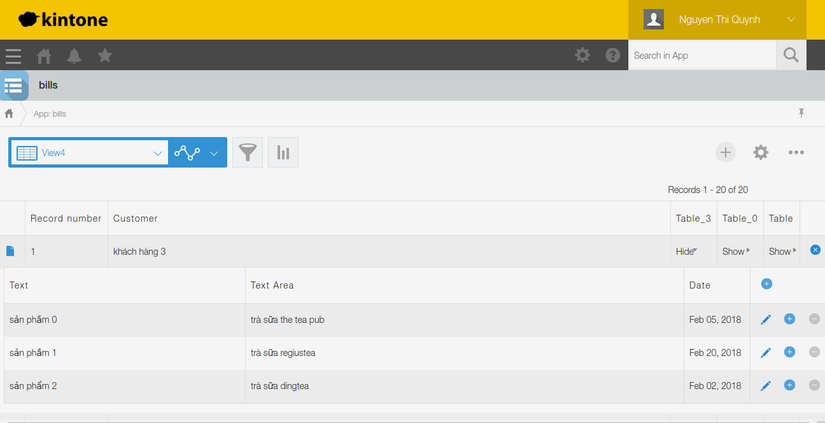 The results we see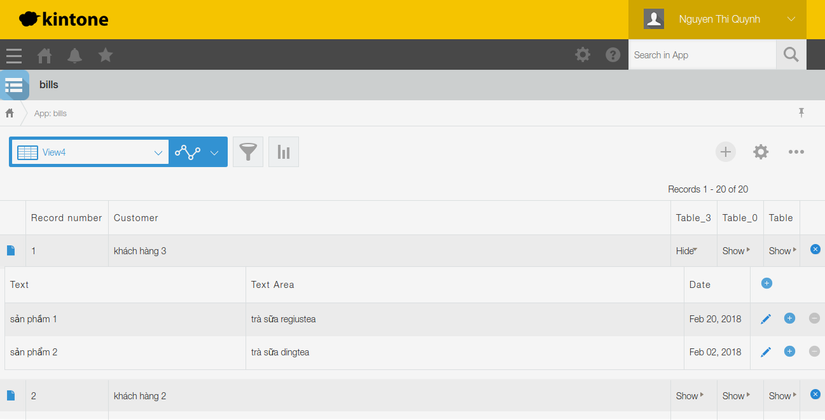 Notes
We do not guarantee this sample to run.
We do not provide any technical support for this sample Plug-in.
Downloadable Content
Zip file, please download the follwed link and upload whole package to kintone, don't extract it before upload to kintone. https://goo.gl/cmLmTh
It 's not the end
I hope that this plugin can bring some benefits to your work. This series is not yet end and we will still meet again to discuss about more interesting plugins afterward. If you have any questions, please place a comment and i will try to reply as fast as possible. Thank you !
All Rights Reserved