11 Best Magento 2 Multi vendor Marketplace Extensions - Price, Demo & Features
Owning reliable marketplace software is the key to run a successful business. The magento 2 marketplace platform should be capable enough to handle all the basic features that are essential for selling a product. Every single minute, there are many new ecommerce portals are emerging into the market. To survive in this digital world, your multi vendor platform should be quite simple as well as attractive. Magento 2 marketplace software is gaining more responses from users nowadays. Let us get into detail.
What is Magento 2 Marketplace Software?
Magento 2 marketplace software is the next generation online store platform that provides merchants a genuine selection of solutions and thus ensures the benefit for all the parties who are involved in the process of online marketplace site. Magento is a feature-rich platform that holds numerous paid and free extensions that can enhance the platform in a better way.
The marketplace magento 2 can attract more visitors to your platform. More the visitors then greater will be the conversion rate. Thus it will benefit the vendors in increasing their sales and revenue. In the customer's point, Magento marketplace software offers huge product options and the customers can compare the same product with several vendors at a time. The vendor who sells the product with the lowest price can be seen on top and customers can sort the list according to their priority.
Why Magento 2 Multi vendor Marketplace Software is taking advantage of Other Ecommerce Platforms?
Tons of benefits can be enjoyed by using the magento 2 multi vendor marketplace. When coupled with the platform, the magento 2 marketplace extension imparts outstanding flexibility and the admin can experience legit multi vendor management capabilities and enormous options for expanding the business and gain a reliable growth in the market.
Perfect customer-vendor relationship – Magento 2 multi vendor marketplace can ensure you to have a well-organized interaction between the vendor and the customer. It holds perfect communication services so that customers can easily get in touch with the vendors. The end-users will be provided all sophisticated support tools like live chat, help-desk ticket system and many more.

Universal presence – by enrolling with magento 2 multi vendor marketplace, each vendor can get their products reached to all remote places and every nook and corner of the world will come to know about their products. Thus can have a universal presence and gain greater visibility.

Development time and cost – by becoming a member, each vendor can have their online store with a dedicated admin panel and this reduces the development cost as well as the development time.

Business growth – Magento 2 marketplace extension is highly scalable so each vendor can add many new products and its catalog periodically. With regular development and customization, magento 2 multi vendor marketplace not only stands alone in the crowd but also enhances his competing skills with other marketplace magento platforms. All these features have made Magento marketplace software to be the most preferred platform for the customers.
Now let us Analyze the Top 11 Magento 2 Multi vendor Marketplace Software that is Ruling the Digital Market.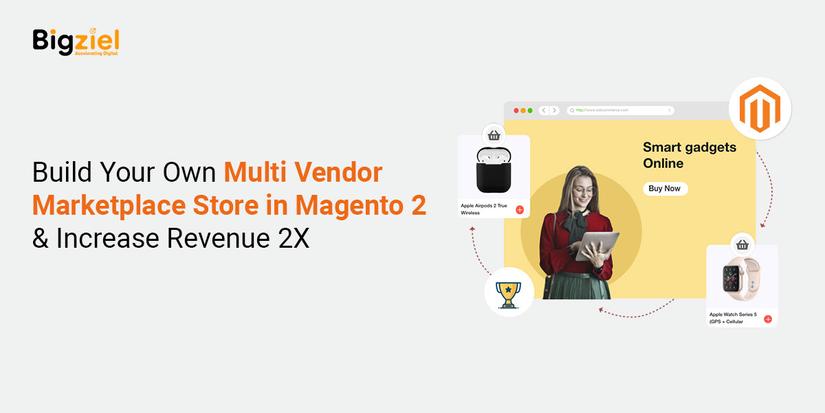 The ultimate white-labeled marketplace magento 2 multi vendor marketplace software that is highly trusted by its users. You can invite different vendors for selling their products comfortably in your marketplace. Get all-over access to all unique features with a one-time payment process and lifetime license platform. It supports a fully customizable user experience, highly scalable software to get more customers and data information.
An enriched feature mobile app for both Android and iOS systems will snatch more attention for mobile users on your platform. Turn your marketplace into a fully-fledged platform with a dedicated mobile app. The exceptional UI/UX design will bring more traffic to your site, and user-friendly. Bigziel brings out fast loading smart performance and less bounce rate.
Highlights
The one-step checkout reduces the abandonment rate and increases the conversion rate.
Supports various payment methods.
Layered navigation extension that speeds-up the buying process.
Exclusive mobile apps that support both android and IOS.
One-time payment and lifetime license.
More filter options that enhance user experience.
Easy to export orders with any shipping and payment method.
Customization Possibilities - yes
Demo – Yes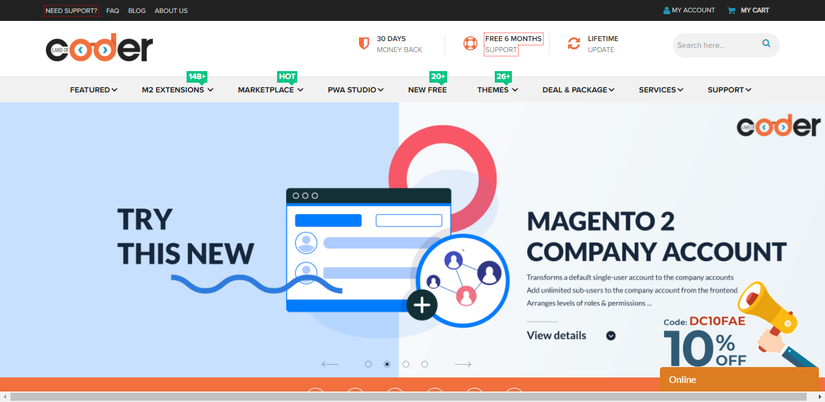 The rich feature Landofcoder magento 2 multi vendor marketplace completely fulfills the seller and buyers' demand. The fast search function will give a hassle-free experience to the customers. Vendors can easily sign-up with a simple registration process. Also, the magento 2 marketplace extension software works fast and brings convenience to both customers and the owners.
The multi vendor marketplace for magneto 2 will support all the templates and themes, it will always be compatible with compassionate web designs. Magento 2 multi vendor will not affect the performance of your eCommerce stores which is already existing and will support all magento 2 caches.
Highlights
Simple review and rating system that allows customers to share their feedback about the product
Reasonable price
Multiple payment gateways integrated
Instant vendor messaging system
Upload multiple products in bulk.
Powerful SEO management.
Customization Possibilities - yes
Demo – Yes.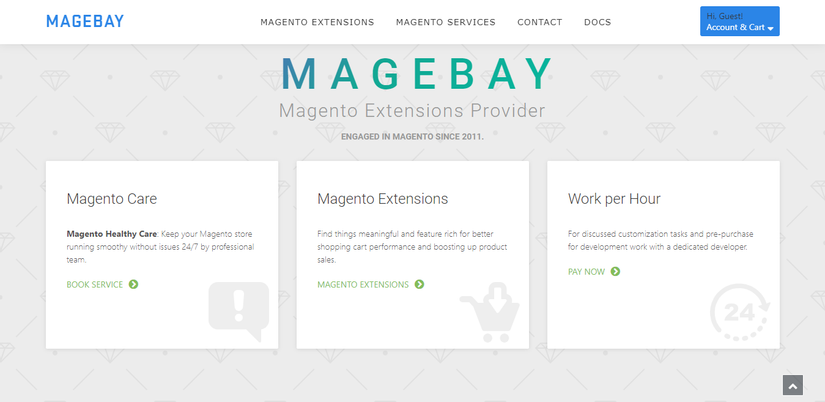 A stunning magento 2 multi vendor marketplace extension platform that supports all business models like B2B, B2C, and C2C. Magebay marketplace magento 2 software is up-to-date in Magento's life and all new technologies are involved in the development process. Also, it comes with free installation and user guide. By using Magebay you can boost your business and can gain more customers
Magento 2 marketplace by Magebay will transform your online store into a growing eCommerce marketplace. It is highly scalable with infinite management and customization, magneto multi seller marketplace extension tools help you grow your online business. It permits multiple vendors to sell products and orders on your website, with an all-inclusive and complete solution. Magento 2 marketplace with building membership option, customizable commission, and scheduled payment for a vendor.
Highlights
Secured messaging between customers and sellers
Supports multiple languages and currencies.
Compatible with any smart devices.
A powerful dashboard to manage the overall operation.
Import/export multiple products
Social sharing and promote the online promotion of the product.
Customization Possibilities - yes
Demo – Yes.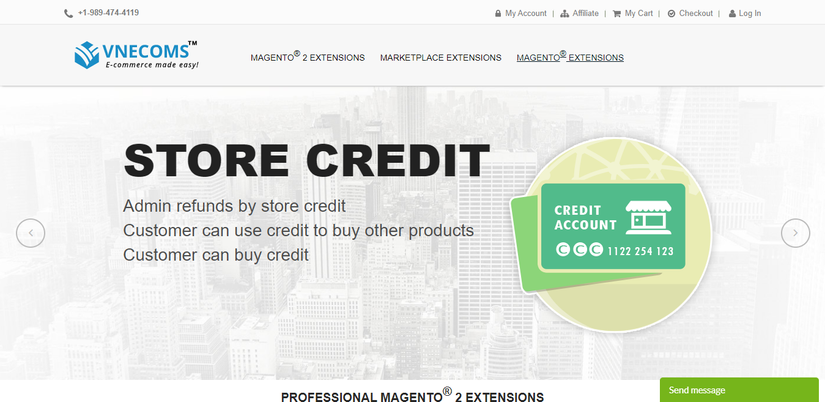 Vnecoms is the most comprehensive magento 2 multi vendor marketplace that allows the sellers to have a customizable storefront. The owner and the seller can manage the store from any device and from anywhere. Through its SEO optimization, you can organically attract customers to your magento 2 multi vendor marketplace.
The best magento 2 marketplace extension is a tool that can completely transform an online store into a multi vendor marketplace, multiple vendors can be notified and customer can do their transactions. It provides permission to vendors to add, sell and manage their inventory in a simple way while customers can evaluate sellers for their services.
Highlights
All default Magento product types are supported.
Flexible commission management.
A personalized dashboard for each seller through which they can get a detailed report about their selling.
Easy and simple order management
Customization Possibilities - yes
Demo – Yes.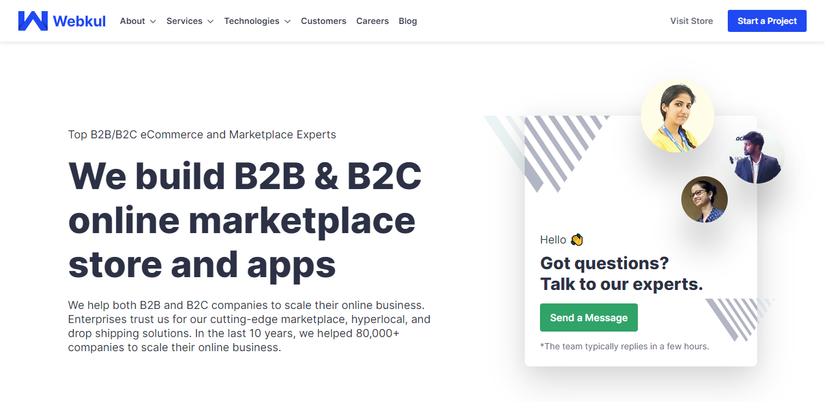 The perfect magento 2 multi vendor marketplace with responsive web design enables sellers to gain perfect branding. Webkul is provided with SEO friendly URLs that will get you ranked in Google searches. Webkul is developed totally on the codebase of the magento 2 multi vendor marketplace application platform and is well known for its scalability.
In this Magento 2 multi vendor marketplace tool that will convert the online store into a marketplace, where the countless vendor selling products, manage their data information, thus selling has become extremely handy. Multi vendor magento 2 extension had a unique tool with numerous benefits that can into consideration.
Highlights
Real-time notification to sellers and buyers during order placement.
Vendors can easily manage the order and can generate invoices.
A clean and modern landing page with enhanced UI/UX.
Low stock notification is enabled that helps in inventory management.
Customization Possibilities - yes Demo – Yes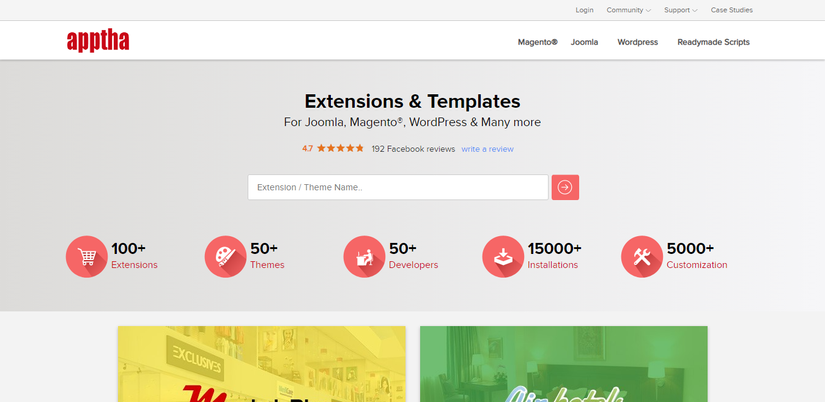 The best appropriate magento 2 marketplace extension solution that can uplift your business. Apptha holds an exceptional value and great performance in integrating the multi-vendor marketplace software with your website. This magento 2 multi vendor marketplace platform holds plenty of features that are essential for a successful ecommerce portal
This magento 2 multi vendor extension allows user to turn their magento store into a scalable magento 2 multi vendor marketplace with its excellent features and wide range of customizations. Vendors can manage their inventory, handling shipping methods, and sell products from the website itself. The valuable range of features to assist magento marketplaces to get their potential.
Highlights
Easy to apply multiple filters.
Fast page loading that is appreciated by the visitors.
Vendor-specific URL is allowed
Sellers can import YouTube videos
The bulk emailing option is enabled
The product sold count is visible.
***Customization Possibilities - yes
Demo – Yes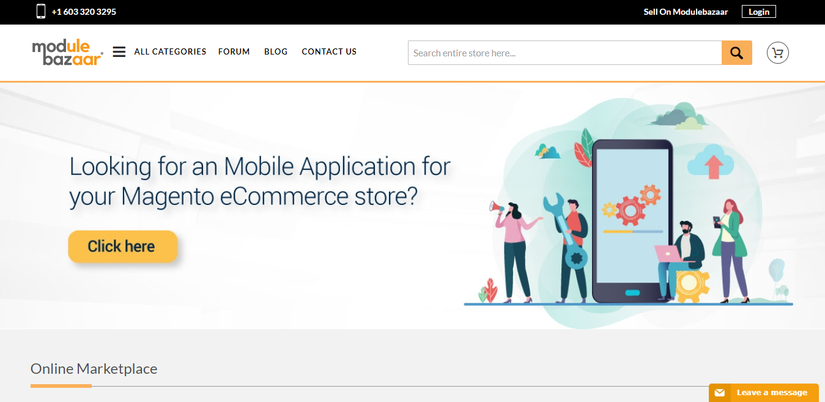 An interactive platform for vendors and sellers. This magento 2 multi vendor marketplace will let you showcase your products to the customers and allows them to contact the respective seller. The responsive seller dashboard will hold all necessary information like pricing, shipment details and many more.
Magento 2 marketplace extension works encompassing tool help the magento user website into perfect multi vendor marketplaces in a comprehensive way. Marketplace owners can join vendors, tracking transactions, the commission rates for each group.
Highlights
Separate seller interface
Simple and configurable product types
Vendor vacation mode can allow vendors to be idle for a specific timeline.
Multiple product upload on a bulk basis.
Supporting more than 10 payment gateways.
Customization Possibilities - yes
Demo – Yes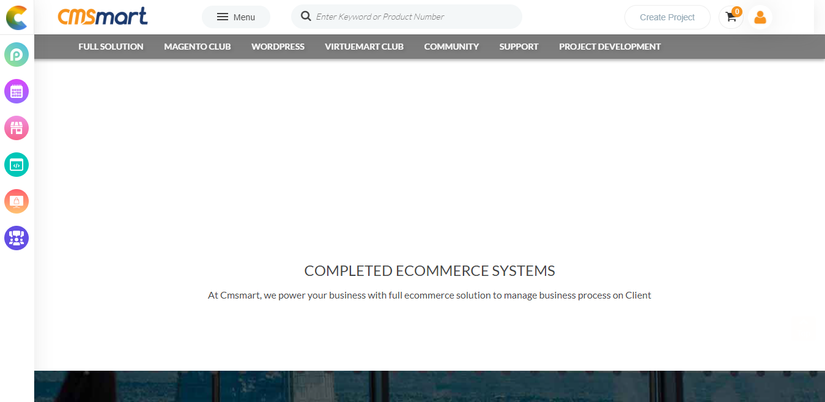 A complete ecommerce solution that has Magento responsive theme with integrated magento 2 multi vendor marketplace package. CMSmart is rated with 5 stars for its quality and has been ranked 1 internationally for being a best seller.
CMSmart provides vendor reviews as a default. the profile can be customized by vendors, banners, and logos to be shine among the competitors, product listing option, and vendor can optimize their unique URL. Including the chances of setting unique commission prices for different marketplace vendors
Highlights
A guaranteed 24/7 ticket support is provided.
Amazon cloud hosting support
New upgrade monthly
Online training regarding usage and documentation.
Customization Possibilities - yes
Demo – Yes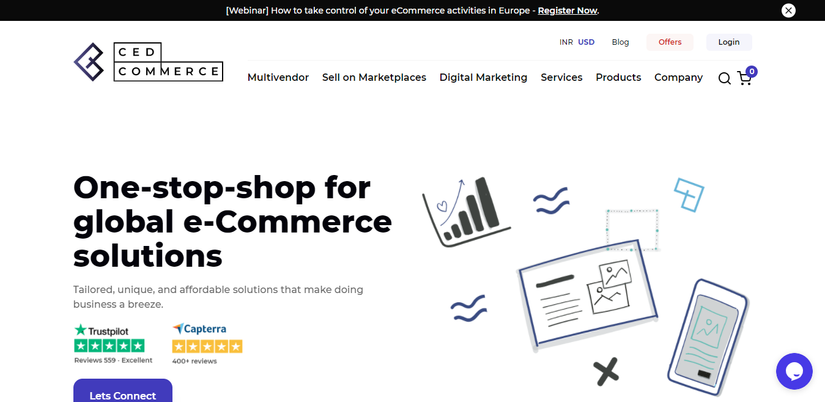 A real one-stop solution for all aspiring entrepreneurs who want to build a magento 2 multi vendor marketplace platform. Cedcommerce enables you to transform your Magento website into a rich-featured magento 2 marketplace extension platform. You can own a tailor-made website that can meet all your specific business requirements.
This magento 2 multi vendor marketplace extension will merge multiple vendors on a platform, they can able to view their products, separate vendor dashboards, and sales reports. The vendor has an option for product creation as configure, joined, and grouped.
Highlights
Innovative UI/UX design attracts more visitors
Smart inventory management helps you to maintain the stock effectively
An advanced reporting system gives you a clear picture of your business.
Mobile optimized and can expect more mobile users to land into your page.
Customization Possibilities - yes
Demo – Yes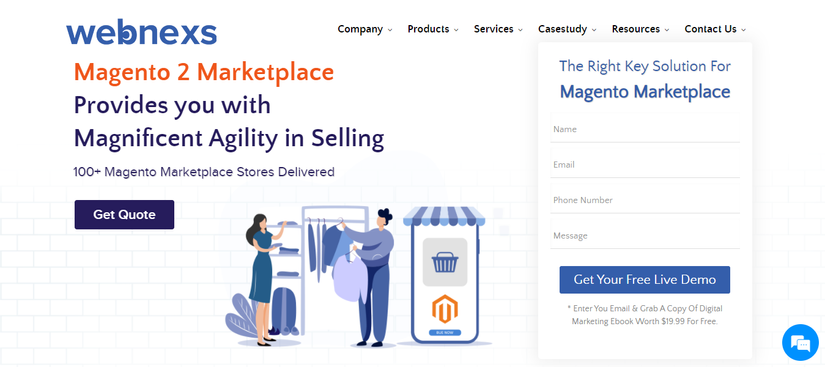 Webnex is a trustworthy magento 2 multi vendor marketplace extension that holds a separate seller section and inbuilt review and feedback system. This marketplace magento platform is quite easy to install and set-up. The responsive web design will allow us to access the multi vendor marketplace for magento 2 marketplace software in any smart device.
It provides all the basic features for set up a Magento 2 Marketplace. It will maintain the marketplace quality and vendor policies that ensure a balance between the vendor and customer. It can help you to maintain the records of each vendor and their product list.
Highlights
Different commission rates for different vendors
Vendors can enable and disable their products.
Realtime SKU checks while creating and editing the products.
Compatible with all logistic integrations.
The product comparison option helps the shopper to compare the product within the marketplace.
Customization Possibilities - yes
Demo – Yes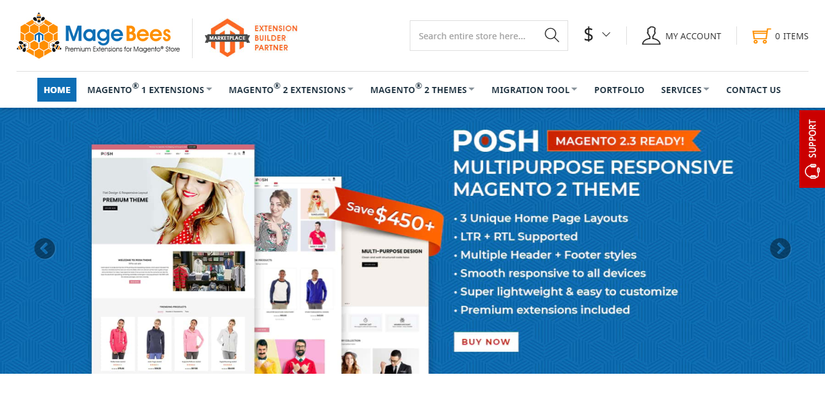 A simple and faster magento 2 multi vendor marketplace with flexible tools for transferring orders. The validation feature can ensure that the data imported is in the right order and processed without errors. The sellers can have all types of products and can avail of different payment methods.
Magento 2 multi vendor extension by joining a group of vendors on a platform. It helps them reach their customers and begin selling in no time. It offers a separate dashboard for the seller to manage their own accounts, transaction, sales, reports and other as well.
Highlights
Lifetime free upgrades
100% open source and easy to customize.
Support fast page loading.
Flexible to set-up commission for sellers.
Well organized and attractive pages.
Customization Possibilities - yes
Demo – Yes
Summing it up
To succeed in your online business you should have clear knowledge about all the leading magento 2 multi vendor marketplace software and magento mobile app. With this article, we hope you have gained enough information and we believe that you can get the perfect one that is ideal for your business needs.
All Rights Reserved