The 10 Best Video on Demand Solution Providers for 2019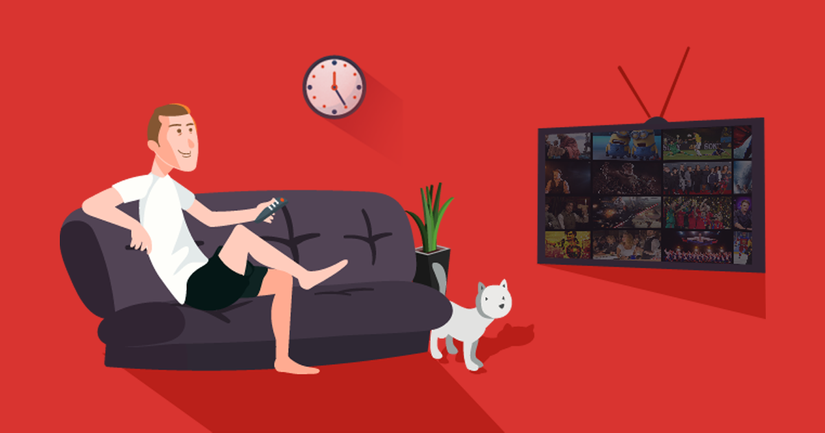 Aiming to build VOD website on emerging technologies? Hand curated list of top 10 best video on demand platforms to build your own video on demand website & application.
Everyone's vision at present is to be relatable and quirky. Video streaming has paved the way for these flamboyant creators, a platform to bring out the most of their imaginativeness. And entrepreneurial mediums have set on a journey to take these bohemian creators a step closer to their patronage.
This trend has given space to numerous readymade solutions that custom builds video on demand websites and apps for these entrepreneurial platforms.
Readymade video on demand solutions is currently fending their services to 31 billion dollar industry. The competition between these white label video-on-demand service providers is high.
To overcome this competition, each of these vod platform providers has come up with unique and innovative technical features to woo big brands to their solutions. In this article, we have consolidated a list of 10 best video on demand solutions that provide an overall elevation to video streaming.
Best Video on Demand Solution Providers For 2019: Find Out What Works For You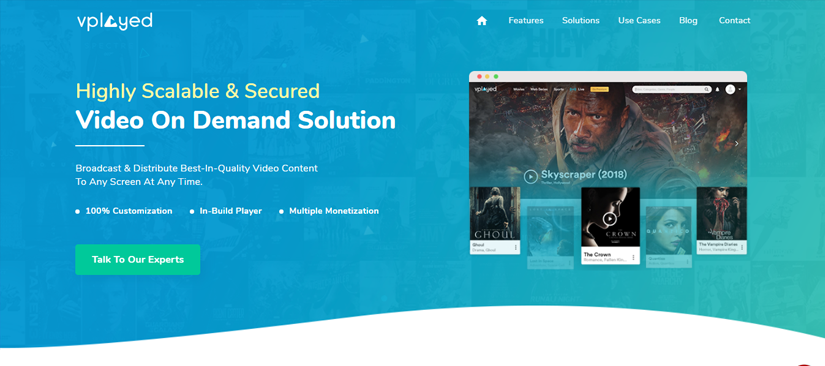 Vplayed is an internationally acclaimed video on demand platform provider that has dedicated most of its resources into building avant-garde video on demand website and app that is customizable through all fronts. This is how they have been positioned at the top of the list. Vplayed's uncompromising security measures such as data rights management (DRM), end-to-end encryption and screened user access ensure there are no copyright or security breaches. They also have a set of market updated features in their base solution, onto which you can either make them add your required features or build them on your own.
Look into this solution if you would like to get:
100% Customizable Solution
Single-payment
Adaptive Bitrate
Social Media Integrations
In-depth Engagement and Actionable Insights, etc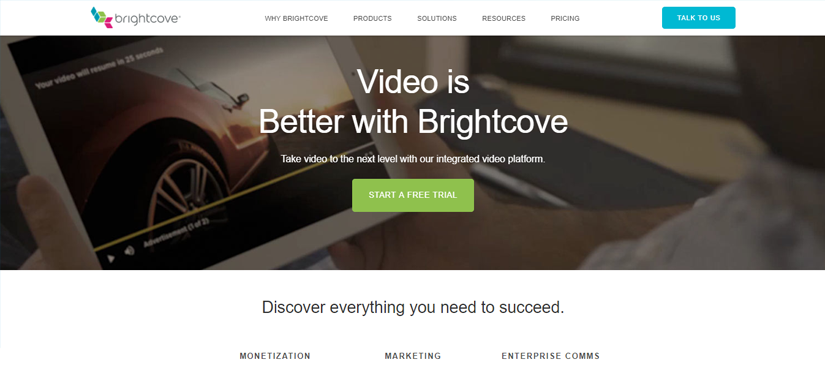 Brightcove maintains a high profile when it comes to it's live and on-demand video platform's standards. Their smart ad insertion module has attracted a vast deal of clients as it has shown higher engagement. Some of the laudable features that Brightcove offers are — partner portal integrations, migration expertise, and cross-channel compatibility.
Look into this solution if you would like to get:
24*7 Support
Low Latency Streaming
Efficient Repackaging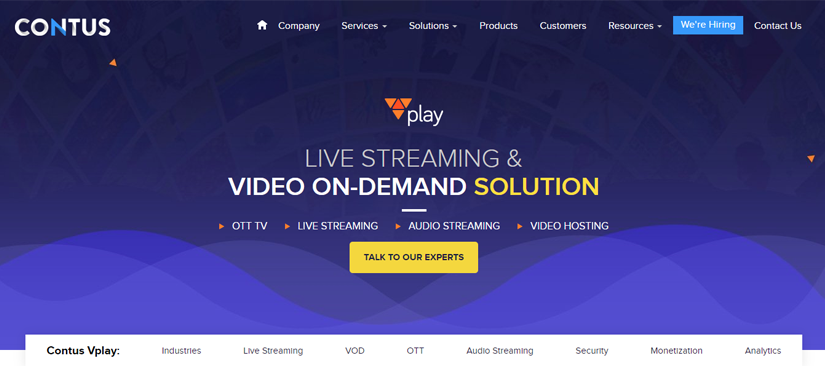 Contus Vplay is a video solution provider that specializes in a customizable video on demand solutions. The custom-built HTML5 API toolkit is compatible on all platforms and ensures video delivery in a delay-free manner with rich quality. Having an upper hand in futuristic technologies, Contus Vplay has equipped itself with great Content Management System that has high scalability and flexibility. The video CMS of the solution has been furnished to gear up video and audio file formats of any form and stream them in rich quality and broadcast with zero latency.
Look into this solution if you would like to get:
Live to VOD workflow
Enchanting Viewer Experience
Out of the box advertising framework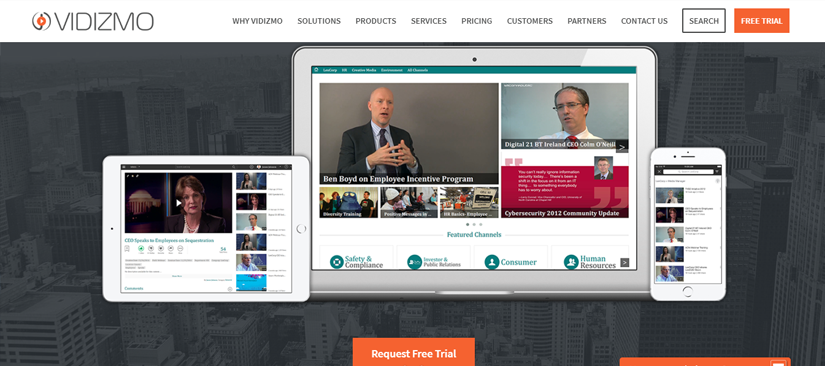 Created with an eye for attracting entrepreneurial clients, Vidizmo's video on demand solution focuses on providing a structured format of online vod features that would best suit corporates. Features like social learning and knowledge sharing, training, and learning, corporate communications directly imply the focus of the solutions. Tailored with intricacy, these features enable corporal establishments to exchange knowledge, collaborate and centralize knowledge sharing platforms.
Look into this solution if you would like to get:
On cloud Transcoding
Device Independent Streaming
Social Media Integration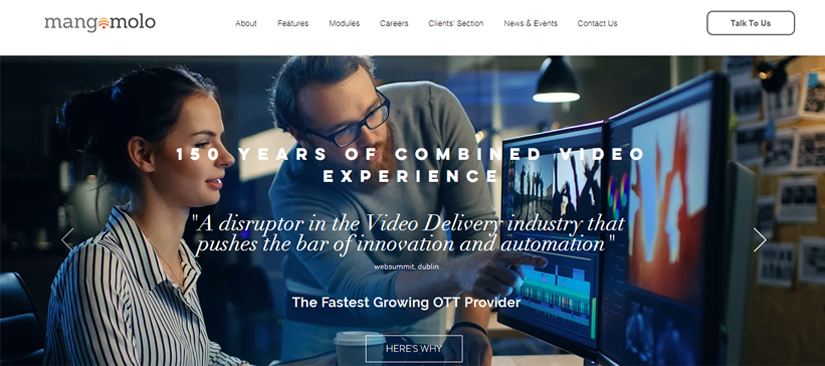 This middle east based vod service provider knows what they are talking about when it comes to video-on-demand solutions. In addition, they also provide live streaming solutions. With breathtaking features such as social content synchronization and virality tracking, the solutions lean towards providing proven success rates, an ode to the intensive track back technologies and in-depth analytic reports. Get full-fledged engagement in B2C online video platforms with their solution.
Look into this solution if you would like to get:
Flexible Video Monetization Solution
Reliable Video Hosting
End-to-end Video Encryption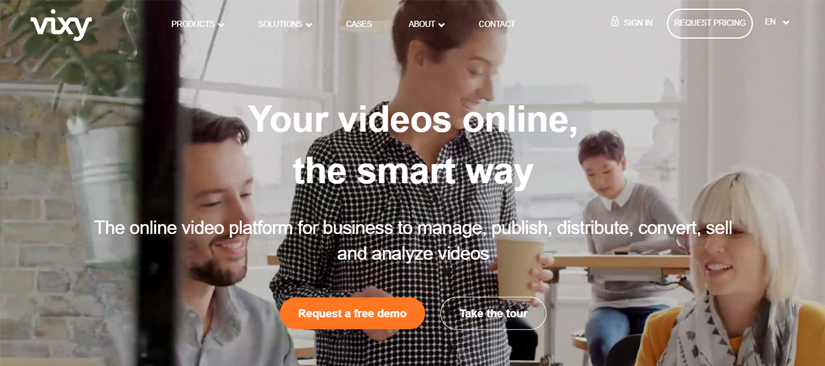 This video on demand solution can accommodate functioning on desktops, mobile devices, tablets, and TV set-top boxes with its all-inclusive device design. Vixy video's solutions can also be integrated into business procedures within existing solutions and decrease the cost of the existing infrastructure.
Look into this solution if you would like to get:
Exhaustive Access Control
Reliable Video Hosting
High-end Security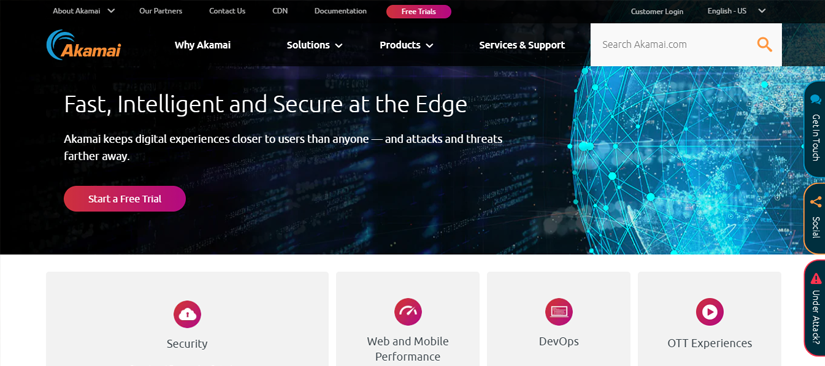 Akamai is one of the show stoppers in terms of innovative digital solutions and creating exceptional online video platforms. They not only focus on online content but also make sure they are with high scalability. Their cloud delivery platform provides the users with a wide range of futuristic features makes content governance, authentication and authorization highly productive owing to its scalability.
Look into this solution if you would like to get:
Easy UI experience
Formalized Format
High Transcoding Performance
Cross-Platform Compatibility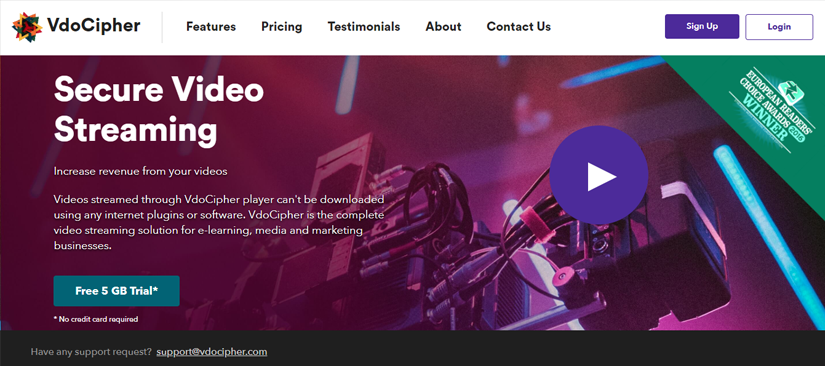 Vdocipher's video on demand solution encapsules proprietary encrypted video streaming system that assures your content is safe from illegal downloads and plugins. The video on demand solutions build platforms in which videos can seek forward and backward at user's will without sparing a thought about the buffer. Though ensuring a glitchless playback experience, Vdocipher makes streaming videos at any internet speed a possibility.
Look into this solution if you would like to get:
Multi-password protection
Quality Pay-back
In-depth Analytics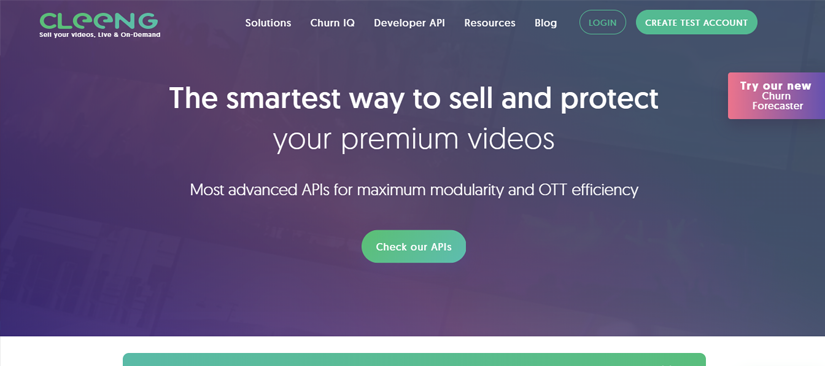 Cleeng is a globally acclaimed video-on-demand solution that envisions to help build its customers the next Netflix, Udemy or any other platform that has captivated millions. This vision has given way to pitching in intuitive features like setting and handling global payments, rentals and, passes, etc., that can be readily integrated into the platform built or integrate into platforms that are already live.
Look into this solution if you would like to get:
Multi-Content Compartments
Successful Content Delivery
Auto-Archiving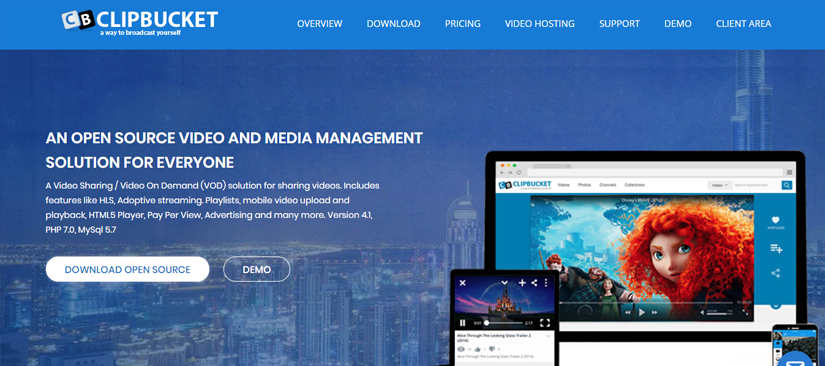 Like most other companies on this list, Clipbucket has a series of extravagant features, with customer support being the center of it. Clipbucket makes tech support the utmost importance of vod service that they also aid in hiring IT teams, help in the maintenance of infrastructures such as servers, storage, and bandwidth management. In addition, their paywalls and analytical reports with detailed stats are also commendable.
Look into this solution if you would like to get:
Instant video monetization
In-depth Analytics
Methodical Customer Support
All the above-mentioned solutions are known to be the best when it comes to video on demand service providing as their security measures, monetization schemes, storage, and streaming qualities are unshakable. In case you are an entrepreneur considering to flex your wings and explore video on demand, the above solutions would give you guaranteed quality services.
Yours might be the next big on-demand platform to be made. Why wait?