kintone Plugin: "Show Tab Group Field" Plugin[EN]
This post has been more than 3 years since it was last updated.
Series Outline
kintone Plaform Part 1 - Business database apps creation platform without coding
kintone Plaform Part 2 - Using Plug-in to extend your platform features
kintone Plaform Part 3 - Plug-In development Tutorial
kintone Plaform Part 4 - Plug-ins list
Overview
Hi, everyone ! Back to the kintone plugin series, I will introduce to everyone a new "Show tab group field" plugin that will show element the group field elements as tabs.Through the previous articles in the series kintone Plaform , you already have the knowledge about:
What is kintone
What is Plugin and Plugin development Tuttorial
Plugins list in kintone
Problem
Normally, when you view the details of a record, you have the interface of the group field elements as a hidden dropdown like this: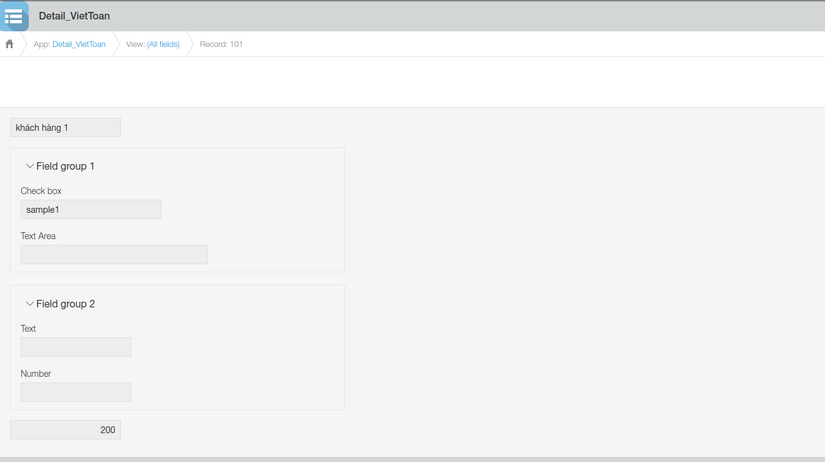 But with the "Show tab group field" plugin we can set the interface of elements as tabs: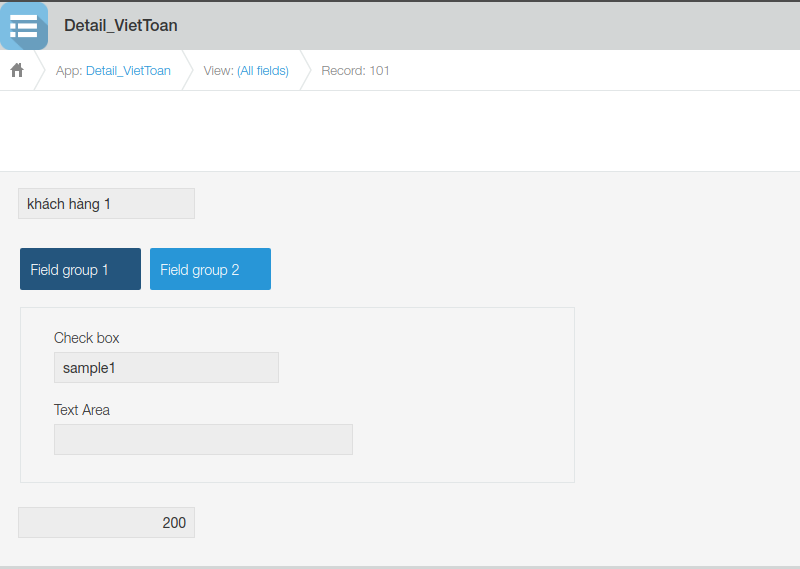 How to use Plugin
First, we go to setting
Click New, check plugin Show tab group field

On the settings plugin , specify the group fields to display as tabs and click Submit

Do not forget to update the app and here are the results: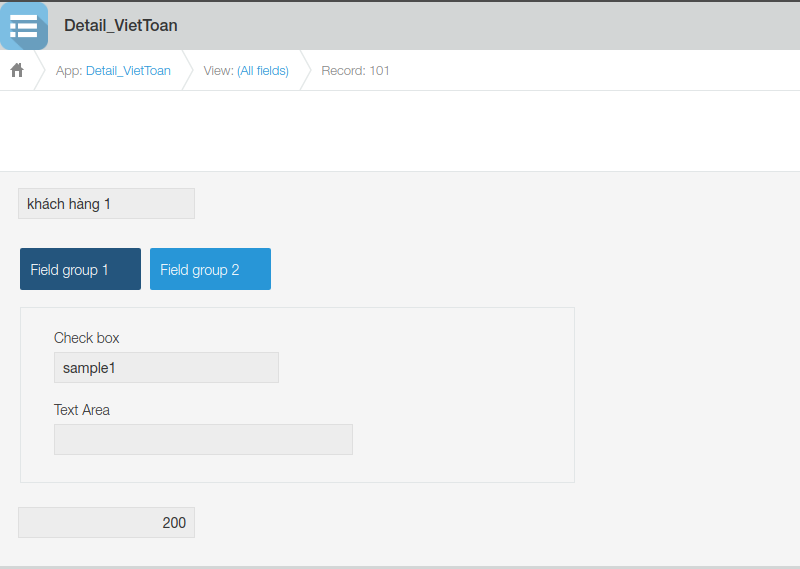 Notes
We do not guarantee this sample to run.
We do not provide any technical support for this sample Plug-in.
Public app before setting up the plugin
Downloadable Content
Zip file, please download the follwed link and upload whole package to kintone, don't extract it before upload to kintone. https://drive.google.com/file/d/1lnjKnsK_1TZ0Jf5plBKTJIhe8vPdS4gf/view?usp=sharing
It 's not the end
It's nice if people are interested in kintone as well as the Plugin series. And please meet again in the next article, I will introduce you more great and useful plugin in kintone!
All Rights Reserved