Contus Vplay - The Best Muvi Alternative for VOD Platform
Có thể bạn chưa biết: Trong tháng 5 này 300 thành viên đầu tiên hoàn thành 4 bài viết hợp lệ sẽ nhận được bộ phần quà bao gồm: 1 Áo phông, 1 Túi, Stickers. Đăng ký ngay tại đây.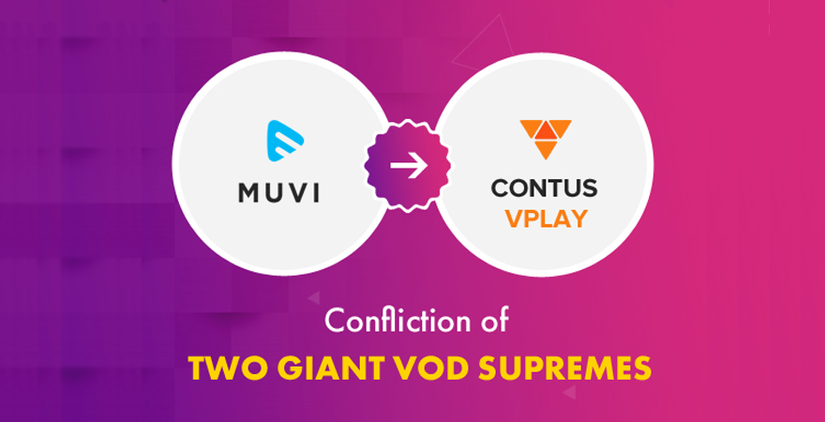 Did you Watch….? has been the repeated conversation in most of the scenes like office Chat Room or in a mixer party. Today, the world media lovers have even greater potential to fill in that. Video viewing is travelling towards the digital network. In a Survey, it is found that 163 million VoD households worldwide watch the video content. The figure magnify would have possibility to rise 383 million users by 2021.
Today, the video streaming market is about to Boom! the Market. The traffic of VoD is expected to hit 70% of growth in the next 2 years. As the VoD Platform is striking the Video Content Market, it is not surprising that several Video Streaming Software developers compete each other to procure the №1 Position in the Market. Muvi is one of the leading White label OTT Platform provider in the market across all the Industries. There are certain best alternatives to Muvi, where they tend to deliver similar products. Some of the three global alternatives for Muvi VoD Platform are Brightcove, Contus Vplay and Ooyala, whose technical development are pretty unique but also deliver expected tech solutions.
Before getting into know the best alternative of Muvi, let us put an view on its architecture, Features, Hosting, Multi Language adaptability and Player.
Introduction to Muvi Media Player:
Muvi is a Platform-as-a-Service (PaaS) model which enables the end user to monetize every video content through self-service white label platform on which the owners can upload and manage video Content.
The Architecture of Muvi Player:
Muvi Player is absolutely encoded for HTML5 Protocol that adopts any list of video formats and adaptive to hold any browser, device where marketers demand over this native video Support. Muvi has a localized data centre such as CDN (Content Delivery Network) to provide geographical based web pages and Content to the users. Then, comes the significant Hosting Functionality, Muvi implements Amazon Cloud hosting platform and utilizes SOA Internet Protocol to create a communication protocol.
Here comes the best alternative for Muvi. Contus Vplay which have similar functionalities, solutions and a bunch of pretty features that impels its value quite higher than other alternatives of Muvi in the Market.
A Short on the Chunk of Modern Video Streaming Platform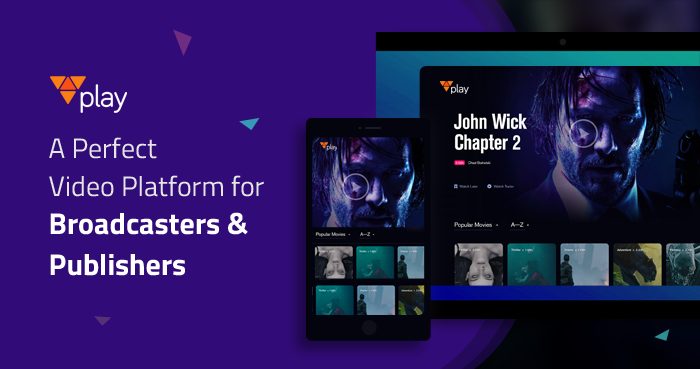 Contus Vplay is a readymade solution to launch VOD website in a flash which has the possibility of customization to any extension of expectation. This highly customizable platform enables the video creators and Enterprises who wish to broadcast, publish video content through Online TV channel. The online video streaming platform is customizable concerning Control Access, revenue generating, user interface, Monetization and much more.
Real-time Reliable Architecture of Contus Vplay
Front-End — A Video Player is only said to be good solution if its front end development is astonishing. Contus Vplay is equipped with Laravel framework in order to support and access the video content to perform effectively in the search engines.
Backend — Incorporated with Angular Js helps a in boosting the connectivity and User Interface with extra features that are likely to enhance in customization of the VoD Solution.
Hosting — Live Streaming requires a huge amount of bandwidth to perform seamlessly where Contus Vplay uses Amazon Cloud Suite to improvise the data storage and uploading of the data at a fast rate with appropriate synchronization.
Security — Contus Vplay is encrypted with DRM (Digital Rights Management) to protect the video content from being forged and unauthorized redistribution. This information-centric approach each enterprise to control the critical video content over the access of IP and Geographical way.
Player — Contus Vplay is equipped with HTML5 helps to save data in uploading in the most efficient period of time. It also creates a local database to maintain offline mode to save the content which is reliable and application based on the various mobile platforms.
The Worthwhile features of the Contus Vplay that Isolates its Value among other VoD Solutions
Uncompromising Video Quality:
Contus Vplay is compatible with 360 degrees live streaming video content upto 4k resolution. The technology inbuilt will pr0 streaming Video Content Entertainment.
Video Monetization:
Prospect every way of Monetizing your video Content according to any of your perfect mix to maximize your revenue models.
Pay-Per-View
Subscription
TV Subscription
Advertising
Faster Transcoding:
Contus Vplay transcodes every video from single to multiple bitrates that supports any different users. It also helps in reducing the bandwidth of the transmitting the Content and Processing Power.
Smart Video Content Management:
The Feature enables adaptive video streaming that automatically adjusts to the network speed of the viewer and the extensive cloud storage allows to organize the video content systematically according to the tags.
Intuitive User Interface:
The intuitive UI supports any live streaming video that runs seamlessly on both iOS and Android devices.
Paywall Integration:
The Powerful Paywall Integration allows your assets to monetize, manage and foster sustainably to generate revenue for every Monetization Model.
Last Word:
As you have seen, Muvi, a video on demand service platform which has solid significant competitors, its depends on the user expectation of features. The best alternative of Muvi, Contus Vplay would be the superior choice which entices several pretty features that makes to stand out from the competitors.
Back to Reality:
Contus Vplay is a highly customizable Video on Demand Solution to provides enterprises to build brand new VOD Platform in the most easiest way of the development process to any of the user expectation.